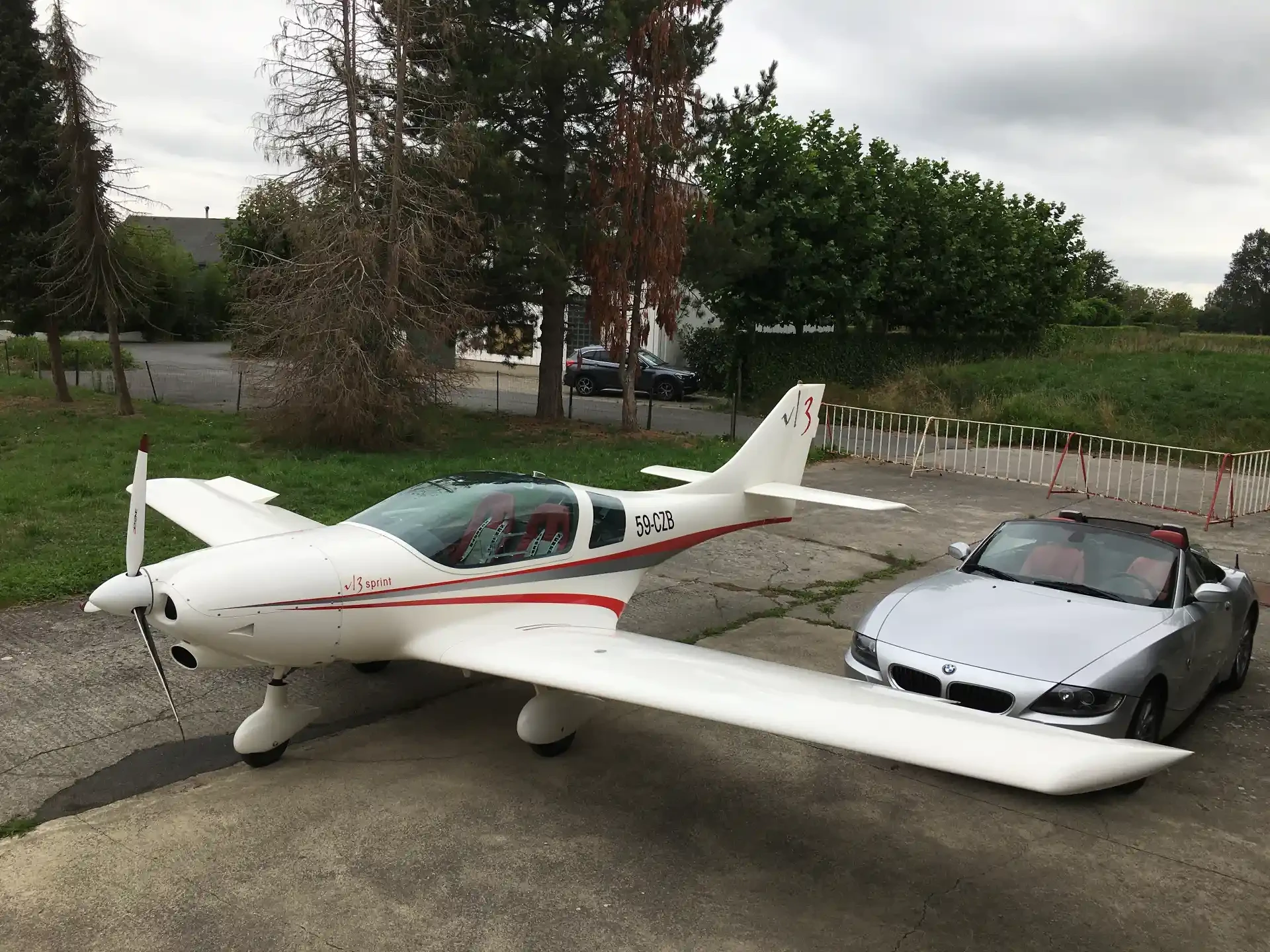 ---
Description
For Sale: Aveko VL-3 Sprint - The Perfect Aircraft for Aviation Enthusiasts 

We have a remarkable opportunity for serious aviation enthusiasts with this Aveko VL-3 Sprint, ready to take flight and bring joy to its next owner. This exceptional aircraft, constructed in 2009 with the serial number 047, has amassed a total of 1080 flight hours. 

Equipped with a fixed gear adorned with stylish wheelcovers, the Aveko VL-3 Sprint is powered by a reliable Rotax 912ULS engine, ensuring a smooth and efficient performance. The aircraft boasts a durable Propeller, meticulously crafted by Pezske - the epitome of precision engineering. 

The Avionics suite on this Aveko VL-3 Sprint is truly spectacular. Featuring a Dynon FlightDEK-180 EFIS, an EKP IV Pro GPS, and an Autopilot, this aircraft guarantees a seamless and accurate flying experience. Additionally, the aircraft comes with an Analog Winter Compass, Analog Winter Vario, ASI and Altimeter, and an Analog Winter slip indicator, providing traditional instrumentation options for those who appreciate the classics. 

This aircraft is also outfitted with a reliable Filser 8.33 radio and a Filser Mode C transponder, ensuring optimal communication and enhanced safety during your flights. 

Rest assured, this Aveko VL-3 Sprint comes with a range of desirable options. It features strobe lights and a landing light, maximizing visibility during all phases of flight. The wheelcovers not only contribute to the aircraft's sleek appearance but also offer protection to the wheels. Additionally, a canopy cover is provided to safeguard the aircraft when not in use. For added safety and peace of mind, the aircraft is equipped with a parachute. 

As a private seller, the service history of this Aveko VL-3 Sprint is up to date and meticulously maintained, with a comprehensive logbook documenting all previous care and maintenance activities. Registered in France under the 472.5kg legislation, this aircraft is in compliance with all necessary regulations. 

Keep in mind that a parachute repack is required and should be foreseen to ensure continued safety during flight. 

Don't miss out on this fantastic opportunity to own this Aveko VL-3 Sprint. To learn more or schedule a viewing, please contact gerrit.ghyllebert@pandora.be.
Engine
1080h
Condition
Used, built in 2009, 1080h TT
Accidents
Equipment
variometer, turn indicator, artificial horizon, clock, heading indicator, GPS or other navigation, transponder, radio, autopilot, rescue system
Contact seller
Tail number
59-CZB
Location
Type info