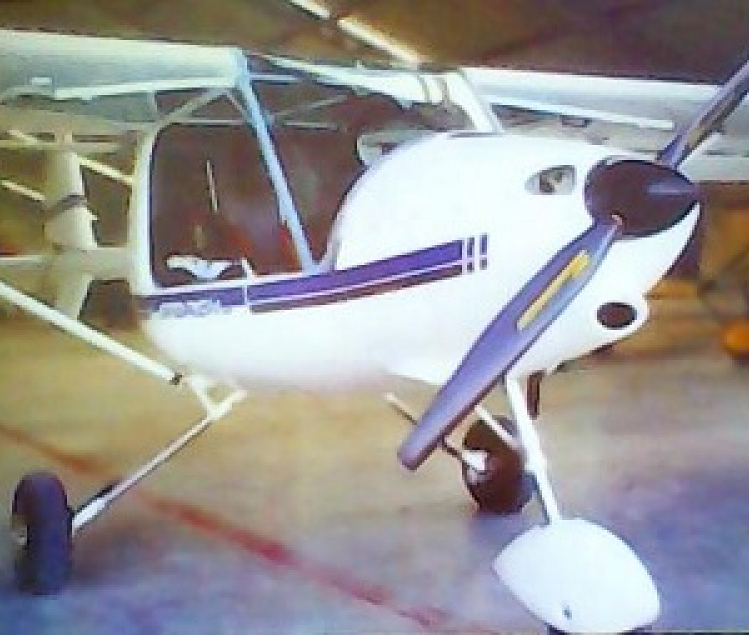 ---
Description
For Sale: 2006 Airplane with 85 horse power, 200 flight hours, and in good overall condition. This aircraft comes equipped with a parachute, although it may require reconditioning. The radio has a frequency of 8.33 and there is also a GPS system included. 

Maintained meticulously, this airplane has always been stored in a shelter, ensuring its protection from the elements. The combination of the 8.33 frequency radio and the GPS system offer reliable communication and navigation capabilities for a safe and efficient flight experience.

Whether you are a seasoned pilot or someone looking to embark on their aviation journey, this airplane is a great option. With a solid performance history and a well-preserved interior and exterior, this aircraft offers both reliability and visual appeal.

The 200 flight hours on this airplane indicate that it has been optimally utilized, but is still in excellent condition. Its overall state reflects proper care and maintenance. Additionally, the presence of a parachute as a safety feature adds an extra layer of reassurance.

Don't miss out on the opportunity to own this well-maintained airplane. With its 2006 manufacturing date, you can enjoy both modern features and timeless design. For more information or to arrange a viewing, please contact me. Serious inquiries only.
Engine
200h
Condition
Used, built in 2006, 200h TT
Equipment
GPS or other navigation, radio, rescue system
Contact seller
Location
Saint-aubin-sur-mer, Calvados France